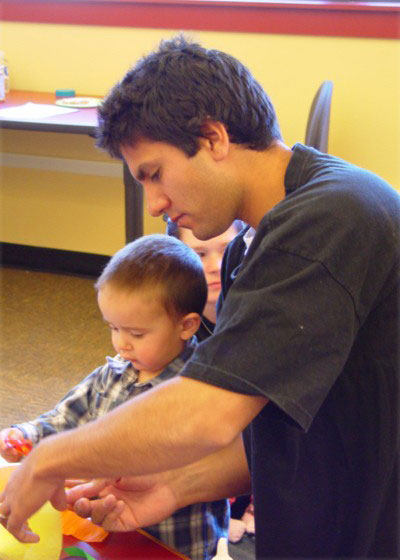 Starting kindergarten means lots of changes and a BIG transition for young children…and their parents! For many children, it will mean leaving preschool and starting "real school" for big kids. For some children, it will mean leaving home for the first time on a regular basis. Either way, kindergarten is a new beginning—the start of a child's formal education that will last for at least 13 years.
Children may be wondering about their school, their teacher, and their classmates. They will want to know more about their classroom, the playground, the daily schedule. And they may be worried about being away from home and from their parents, about where they will sit and what they will do all day, where the bathroom is, and what happens at recess.
There is so much to learn and so much to find out. This is an exciting time for young children and their families. Parents can help children look forward to the first day of school—and all the years to come— by helping them get ready for school and by becoming informed themselves.
What is Kindergarten Readiness?
When children enter kindergarten at age five, they are still growing and developing. Each child has been raised in a unique environment, and will have individual strengths and weaknesses. Very few children will have all of the school readiness skills when kindergarten begins. But experts agree that, to be most successful, children will have a balance of skills in each of four "Building Blocks of School Readiness":
Kindergarten Round Up
If your child will be turning five on or by September 1, 2023, they are eligible for Kindergarten for School Year 2023-24. If your child is turning five between September 2, 2023, and April 2, 2024, they are eligible for Transitional Kindergarten at your local school. Check our calendar or contact your elementary school for Kindergarten Round Up dates the spring before your child starts school. At Round Up, parents, and children can tour the school, meet teachers and classmates, and register for Kindergarten.
Ready…Set…Learn!
Since the Kindergarten year lays the foundation for future success in learning, both parents and teachers are anxious for children to get a good start in school. These ideas and activity-packed booklets provide numerous suggestions to help your child get off to a good start.
For more information, please contact:
Mammoth Unified School District 760-934-6802
Eastern Sierra Unified School District 760-932-7443
or
First 5
Molly DesBaillets, MA
Executive Director
760-924-7626