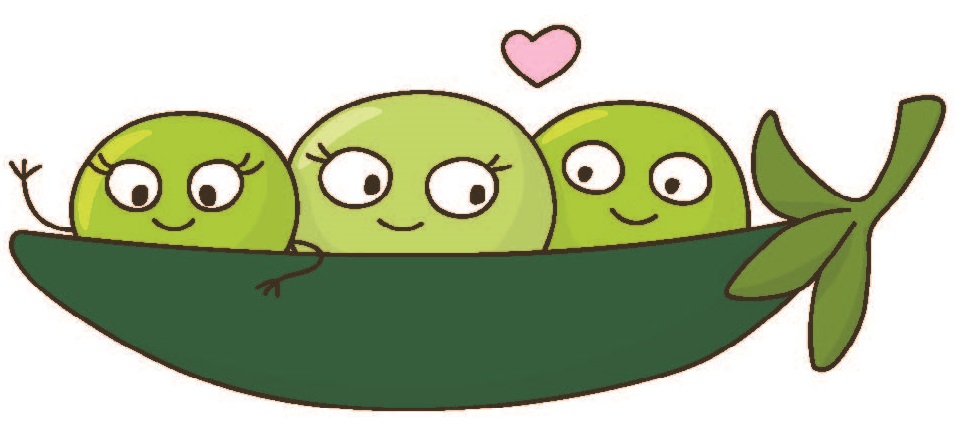 Join a Peapod Playgroup! Connect with parents and children in your area. All Mono County parents and families with children 0-5 are invited to participate.
A free opportunity for families with kids ages 0-5 to socialize and encourage development through play. Songs, stretching, and stay-at-home activity ideas. By joining Zoom groups you are agreeing to share some of your personal information—name or phone number.
Currently, starting May 1, 2021, groups are held in-person for up to 2 households (the same two) for 4 weeks. Each 4 weeks, 2 new households will be selected from the list in first-come first-serve order.  Please contact the playgroup leader to be added to the list. In-person groups will beheld either outdoors or in a building with doors and windows open. Leaders will share COVID protocols with families coming to in-person groups. Leaders will be taking time off over the summer, each group will pause for the stated dates. 
Mondays 10:00-10:30 am
in-person in Mammoth Lakes, periodically via zoom
no groups from June 21-August 21
to be put on the list contact Lara at: lwalker@monocoe.org

Wednesdays at 6:00 pm  add to calendar
First 5 Mono Facebook Page
Thursdays 10:00-10:30 am 
in-person in Crowley
no groups from May 20- July 8th
to be put on the list contact Zoraya at: zcruz@monocoe.org
Seeking leaders in Bridgeport and Walker click for the application.
If you'd like to join a group, but your community is not listed, please email Molly at mdesbaillets@monocoe.org
Una oportunidad gratuita para que las  familias con niños de 0 a 5 años socialicen y alienten desarrollo a través del juego virtualmente. Canciones, estiramientos e ideas de actividades para quedarse en casa. Al unirse al grupo en Zoom, acepta compartir parte de su información personal: nombre o número de teléfono.
Actualmente, a partir del 1 de mayo de 2021, los grupos se llevan a cabo en persona para hasta 2 hogares (los mismos dos) durante 4 semanas. Cada 4 semanas, se seleccionarán 2 nuevos hogares de la lista por orden de llegada. Comuníquese con el líder del grupo de juego para que lo agreguen a la lista. Los grupos en persona se verán al aire libre o en un edificio con puertas y ventanas abiertas. Los líderes compartirán los protocolos de COVID con las familias que asistan a los grupos en persona. Los líderes se tomarán un tiempo libre durante el verano, cada grupo hará una pausa para las fechas indicadas.
los Martes 1:00-1:30 pm
en persona en Mammoth
no hay grupos del 1 al 15 de mayo
para ser incluido en la lista, comuníquese con Elvira en: efelixdececena@monocoe.org

los Jueves 10:00-10:30 am
en persona en Crowley
no hay grupos del 20 de mayo al 8 de julio
para ser incluido en la lista comuníquese con Zoraya en: zcruz@monocoe.org
Buscando líderes en Bridgeport y Walker, haga clic para obtener la aplicación.
Si desea unirse a un grupo, pero su comunidad no está en la lista, envíe un correo electrónico a Molly a mdesbaillets@monocoe.org
A chance for young children—and their parents—to play and socialize. Play mats, tunnels, and tents give children a stimulating atmosphere to play with their peers, while parents get a much welcomed chance to chat with other parents about the joys and challenges of parenting.
Parent/child playgroups are offered to provide parents an opportunity to enhance their child's social and emotional development through play. Just as importantly, social opportunities for parents are provided. When parents have an opportunity to talk with each other on a regular basis it can help them feel more connected, supported, and better able to cope with the challenges of parenting. Typical activities include free play, singing, arts and crafts, and guest speakers on topics of interest to parents. The playgroups meet weekly at the same time and place, enabling families to form a healthy habit of having fun together.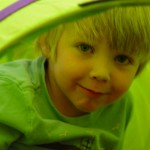 Common Questions:
How often and where do the playgroups meet?
Once a week for an hour, in a comfortable and welcoming environment such as a community center, library, or park. Families are welcome to attend as often as they are able.
How much does it cost? The playgroups are free of charge for all families.
Who can attend?  Parents with children ages zero to five are welcome. There are no qualifications for attending.
What else do the playgroups offer?
Playgroups can assist with other parenting-related needs, such as:
Breastfeeding assistance
Connections to community events and services
Connections to other families in your area who share similar interests
Funds to support the mental health needs of families, as requested.
Who leads the playgroups?
Specially trained Parent Leaders work to help parents address challenges specific to parenting, and lead fun, family-centered playgroups.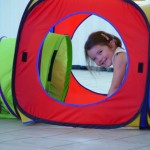 The Peapod Program is funded by a grant from the Mental Health Services Act, Innovation Funds, (Proposition 63), and administered by First 5 Mono County.