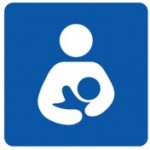 Mono County Breastfeeding Resources
Breast milk is the healthiest food you can give your baby. It also reduces the risk of childhood obesity. These organizations can help: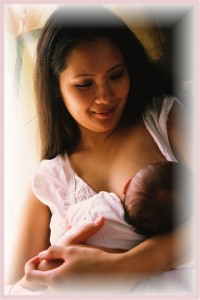 Welcome Baby!
A free, personalized home visiting program for all Mono County babies, prenatal through 12 months, and their families.
This program provides a network of support, breastfeeding education, developmental screenings, a Kit for New Parents, and ideas you can use during the first days and months of your child's life.
Welcome Baby! Home Visitors are Certificated Lactation Educator-Counselors (CLEC)—they are ready to support you and your baby.
To sign up, call First 5 Mono or a Home Visitor, or sign up online:
First 5 Mono  760.924.7626
Annaliesa Calhoun, BA, CLEC 760.937.6238
Debbie Riffel, CLEC  760.914.1431
Elvira Felix de Cecena, CLEC (bilingual) 760.914.3995
Lara Walker, BA, CLEC  (bilingual) 760.914.2556
Certified Lactation Educators at Mammoth Hospital
Mammoth Hospital has Certified Lactation Educator-Counselors (CLEC) that can assist new mothers and babies with breastfeeding. For assistance or more information, please call Mammoth Hospital Labor and Delivery at 760.924.4019
Mono Women, Infants, and Children Program (WIC)
WIC clients (income eligible) may receive breastfeeding support from a Certified Lactation Educator in various Mono
Toiyabe Indian Health Center WIC Program, Bishop Clinic
All women may call to speak with a Lactation Consultant from 8‐12 and 1‐5 M‐F. Please call with any questions or concerns. Contact: 760.872.3707
La Leche League International:  website
Carson‐Tahoe Regional Healthcare
Women who have delivered at Carson-Tahoe Hospital may call the Labor and Delivery Unit or the hotline to speak with a Lactation Consultant. If you call the hotline, leave a message with your phone number, and a Lactation Consultant will return your call. Carson Tahoe Health also offers lactation classes led by a Lactation Specialist.
775.445‐5103 (Women & Children's Center)
775.445‐8100 (Nurse Hotline)
website
Barton Memorial Hospital and Clinics: 
Lactation Consultants are available for questions by phone for women who have delivered at Barton Memorial Hospital. All women may schedule an appointment with a Lactation Consultant. Call for breastfeeding support or to schedule an appointment.
530.543‐5547 (Family Birthing Center)
website
Virtual Breastfeeding Help.com
All mothers can receive personalized breastfeeding help on the computer via SKYPE by International Board Certified Lactation Consultants (IBCLC). Online consultation services cost $45/45 min. Phone or email consultations cost $20/20 minutes. Low‐income women who cannot afford these costs can receive these services at a subsidized rate. Also, you may sign up for a drawing of a free consultation each month.
website
Air‐Way Medical Supply
Electric breast pumps are available to rent for $50/month (plus $20 refundable deposit) for as long as needed. The attachment kit can be purchased for $49.99.
760.872‐1117
Medical and Clinical Support
You may call your Medical Provider, Pediatrician, or Labor & Delivery Unit for questions related to breastfeeding and breast health.
Edgepark Medical Supplies
Electric and hand breast pumps available to order online with Doctor's prescription, shipped to your house, (variation on co-pays and model availability, depending on your health insurance carrier and plan) .
(888) 394-5375
website
Affordable Care Act: Breastfeeding HealthCare Coverage – website
"The Affordable Care Act (ACA) makes breastfeeding more accessible and affordable for millions of American women. The law requires that all new health plans must provide certain preventive services without any cost-sharing, including coverage for breastfeeding support and supplies."
If you have insurance through the ACA Marketplace: All new private plans are required to cover breastfeeding support and supplies.
If you have insurance through Medi-Cal (CA State Medicaid): Plans under Expanded Medi-Cal (MAGI) are required to cover breastfeeding support and supplies.
Breastfeeding Friendly Locations 
Support all mothers by providing comfortable seating for breastfeeding or pumping, access to drinking water, and staff commitment to supporting breastfeeding.
MAMMOTH LAKES area
Mono County Public Health:  437 Old Mammoth Road, Von's Shopping Center, 760.924.1830
Mono County WIC Program: 437 Old Mammoth Road, Von's Shopping Center, 760.924.4610
Mammoth Hospital Labor & Delivery:  85 Sierra Park Road, Open 24 hrs/day, 760.924.4019 
First 5 Mono County Office, Mammoth Lakes:  365 Sierra Park Road, Building M, on High School campus, 760.924.7626
Mono County Public Libraries: Mammoth Lakes 760.934.4777, June Lake 760.648.7284, Crowley 760.935.4505
Giovanni's Restaurant: 437 Old Mammoth Road, Von's Shopping Center, 760.934.7563
Gomez's Restaurant: 100 Canyon Blvd, near the Village Gondola, 760.924.2693
The Looney Bean Coffee: 26 Old Mammoth Road, 760.934.1345
Riffel Real Estate: 3613 Main Street, 760.934.4907
State Farm Insurance: 437 Old Mammoth Rd, Von's Shopping Center, 760.934.7575
Stellar Brew Coffee & Deli: 3280 Main Street, 760.924.3559
LEE VINING
Tioga Mobile Mart: 22 Vista Point (off Hwy 395), 760.647.6470
Mono County Public Library: Lee Vining 760.647.6123
BRIDGEPORT
Mono County Health Department: 221 Twin Lakes Road, Open 8-12 and 1-5 M-F, 760.932.5580
1881 Coffee Café: 362 Main Street, 760.932.1918
Mono County Public Library: Bridgeport, 760.932.7482
Helpful Websites
www.llli.org (La Leche League)
www.cdc.gov/breastfeeding
www.womenshealth.gov/breastfeeding
www.kellymom.com
www.usbreastfeeding.org
www.californiabreastfeeding.org
Source:  Mono County Breastfeeding Taskforce, updated 6.2017